Millions of people injure themselves at work every year. Injuries vary in type and severity. Luckily, most of these injuries are minor and need only minimal treatment. Injuries like burns usually can be treated with a doctor visit or two, just like minor cuts. Other problems aren't that simple to resolve, like in situations when objects fall on employees. Yet, the more serious accidents that occur can lead to serious injuries that put an employee out of work, in pain, and stricken with a lot of medical problems. No matter the type of injury or the severity, chiropractic care in Broomfield helps resolve workplace injuries.
Many workers prefer chiropractic care over traditional medical care as they appreciate the gentle touch and know they are treating their injury from the inside out, not masking it, while others understand that it can be a great part of a comprehensive medical recovery plan. Many times, visits with chiropractors start after a primary care doctor such as a neurosurgeon, recommends the visits.
If you hate the idea of taking medications or undergoing surgery, chiropractic care could be what you are looking for. It is the non-invasive way to treat workplace injuries effectively and in the shortest time possible.
Chiropractic care in Broomfield can help decrease aches and pains, improve flexibility and range of motion, reduce stiffness, help improve sleep and nutrition, and bring a plethora of additional benefits into our life. Patients who visit a chiropractor after a workplace injury also enjoy a speedier recovery time and decrease risks of future injuries.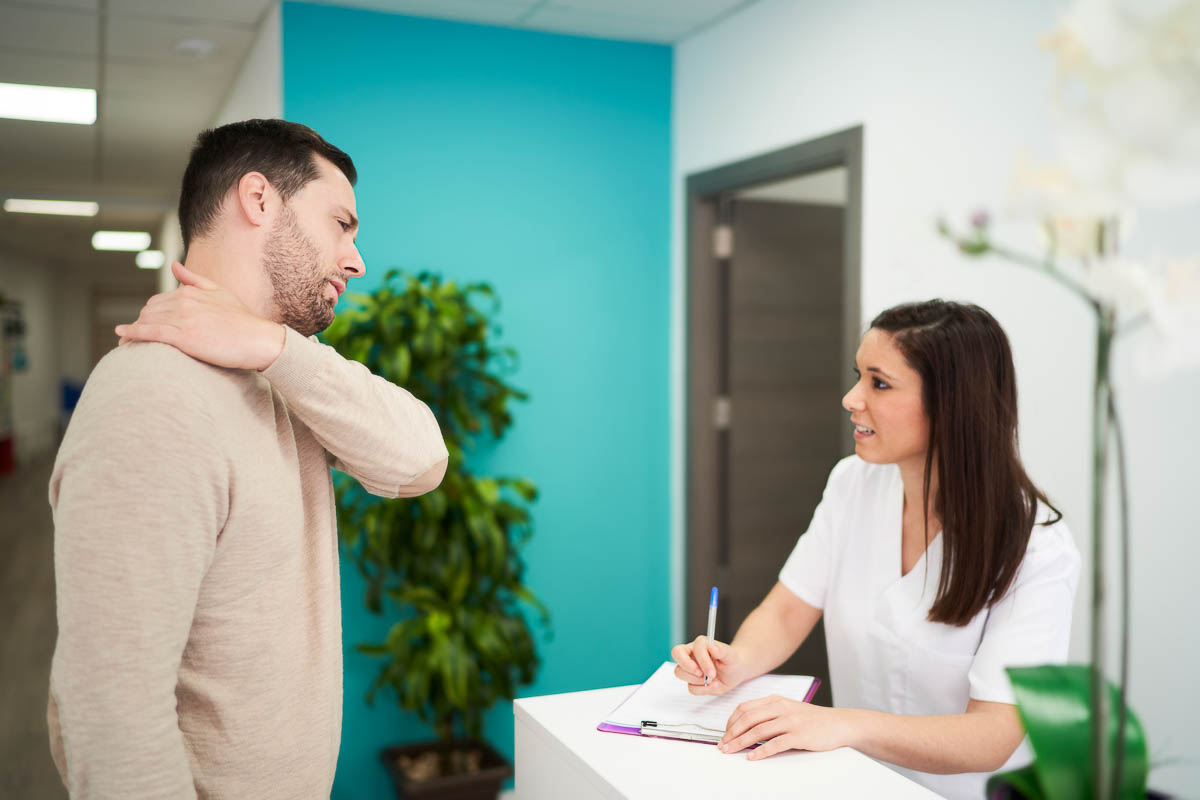 But, the question remains: Is chiropractic care covered by worker's compensation?
Chiropractors treat millions of people each year who've sustained workplace injuries. These injuries vary in nature and severity but often relate back to nervous system imbalances. Chiropractors work to correct the root cause of nervous system imbalances, usually of which begin in the spine.
Many people prefer chiropractic care in Broomfield over traditional medicine. They know it's free of risks and side effects which cannot be said about other treatments. Chiropractic care is pain-free and works to treat the source of pain rather than simply cover it up.
Does Workers Comp Cover the Costs of Chiropractic Care?
Employees also know that worker's comp regulations limit the services and providers available to them and wonder if it covers the cost of Broomfield chiropractic care. Although chiropractic care is more affordable than traditional treatment, paying out of pocket usually isn't ideal for any injured worker who now has limited funds available to them.
The good news is that worker's compensation insurance covers the cost of chiropractic care in Broomfield in certain situations. Those situations are:
The worker's comp claim adjuster decides that a chiropractor will be the treating doctor.
The worker's comp insurance company offers at least three medical doctors and one chiropractor for an employee's treatment.
Your treating doctor refers you to a chiropractor
Chiropractic care usually is not a standalone treatment for workplace injuries. Instead, it's often part of a medical care plan which includes other types of medical treatments.
Most Common Workplace Injuries
In 2020, private employers reported 2.7 million workplace injuries, a number down by 5% from 2019. An additional 4,000+ people died as a result of workplace injuries in the same year, as reported by the Bureau of Labor Statistics.
Injuries caused by being struck by equipment/tools
Slip and fall accidents
Overexertion/Muscle strains
Repetitive motion tasks
Injuries caused by being struck by moving equipment (i.e. forklifts)
Injuries like those above cause worse pain, missed time from work, and the need for medical care. The more severe the injury, the more medical care and time off from work an employee will require.
When the injury occurs as the direct result of work-related activities, treatment may qualify for payment under Worker's Compensation benefits.
Does Chiropractic Treatment Really Work?
Studies prove that chiropractic treatment is a safe alternative to dangerous opioid pain relievers and risky surgery. Studies also prove its effectiveness when combined with physical therapy.
Evidence shows that chiropractic treatment is most helpful in the first few months after a workplace injury/accident. Scheduled an appointment within three months of the accident/injury to get the best results.
Palliative Care & Workers Comp Claims
The Workers Compensation Act requires employers to cover medical care for injured employees for the rest of their lives if the injury requires such care. The exception applies to individuals who accept a workers comp settlement, which includes a buyout that covers future medical needs.
Chiropractic care is described as palliative care- healthcare that focuses on symptom relief- and is part of the covered medical care under the Workers Compensation Act.
Denied: Chiropractic Care in Broomfield
Although the Workers Compensation Act mandates palliative care be covered, insurance companies often deny claims of chiropractic care or approve the care initially and then deny it later.
You have a few available options in such a situation.
The first and most important step to take when an employer or insurer refuses to pay chiropractic treatment is to file a claim seeking authorization and payment of these visits. This is known as a change in condition application.
To ensure approval, experts recommend the following steps be taken when filing your claim.
Ask your doctor to provide a letter stating the need for chiropractic care in Broomfield.
Ask the chiropractor to write a detailed report stating how chiropractic care benefits your specific injuries. Ask him to provide examples
Ask for an in-person workers comp hearing that gives you the opportunity to testify about your current condition, symptoms, and pain and why you want chiropractic treatments rather than traditional medical care
In the meantime, pay for chiropractic visits out-of-pocket or use your private health insurance if you can afford the treatments. Many chiropractors work on a lien basis if you filed a Letter of Protection asking for this payment term. Keep receipts since the Commissioner can require an employer to reimburse you for the costs.
Cost of Chiropractic Treatment
The average cost of chiropractic care in workers' compensation cases greatly varies from about $1,500 all the way to $35,000 or more when the patient needs long-term care.
Chiropractic care visits cost between $25 to $500 per visit, depending on the chiropractor's experience and the types of treatments best suited for your specific injury. Most people need anywhere from 5 to 20+ chiropractic visits to get the best relief.
Rest assured we provide chiropractic care in Broomfield at reasonable prices so more people have access to the safe therapy services their body needs to thrive.
Is There a Limit on Chiropractic Treatment?
There could certainly be a limit on the number of visits you can make to a chiropractor in Broomfield using workers' compensation benefits. Understanding limits can help avoid future surprises and expenses.
When a patient receives medical care, there comes a time when they reach what is called the Maximum Medical Improvement, or MMI. This is the point at which a worker no longer benefits from the specific type of care. At this time, the State of Colorado will determine if and how this ends benefits the patient receives, including medical care.
Complete a DIME, or Division Independent Medical Examination, if you disagree with the emission of an MMI and wish to continue receiving chiropractic care in Denver to treat your workplace injury. This may very well help get the costs covered under workers comp benefits.
Schedule an Appointment Today
Chiropractic care in Broomfield helps many different types of injuries you could sustain at work. Numerous studies prove the effectiveness of chiropractic care. If you are injured and want to ensure the best possible recovery chiropractic care is what you need. Chiropractic care using workers comp benefits is available and should be part of your recovery plan. At Apex Chiropractic we are here to help every step of the way.
Ready to See the Best Chiropractor in Louisville, CO?
Apex Chiropractic believes in thriving through life, not suffering in it. We believe that the activities that we want to partake in do not only desire but are necessary, just as necessary as our daily activities. In order to thrive in life and not suffer, we have to be completely in tune with our bodies. Schedule your appointment with us, today.
Contact Us Today
Like this article? Spread the word!